There is tremendous hype over casino games, and people often use accessibility to describe why there is such a sudden spike in their popularity. Now, even though there is some truth to this statement, it's only the tip of the iceberg as, in reality, many other factors contributed to the popularity of online gambling in general. Yes, we are always just a few clicks away from playing our favorite game of chance, as all that's needed is a stable Internet connection, but various bonuses and promotions along with simplicity and that special thrill and excitement that only comes with testing our luck are also a huge reason why people simply love gambling.
Of course, we must add the money factor to all this, as even though there are demo versions and free trial gambling options, a chance to actually win some cash while having the time of your life also has a big role in all this.
What are the most popular casino games?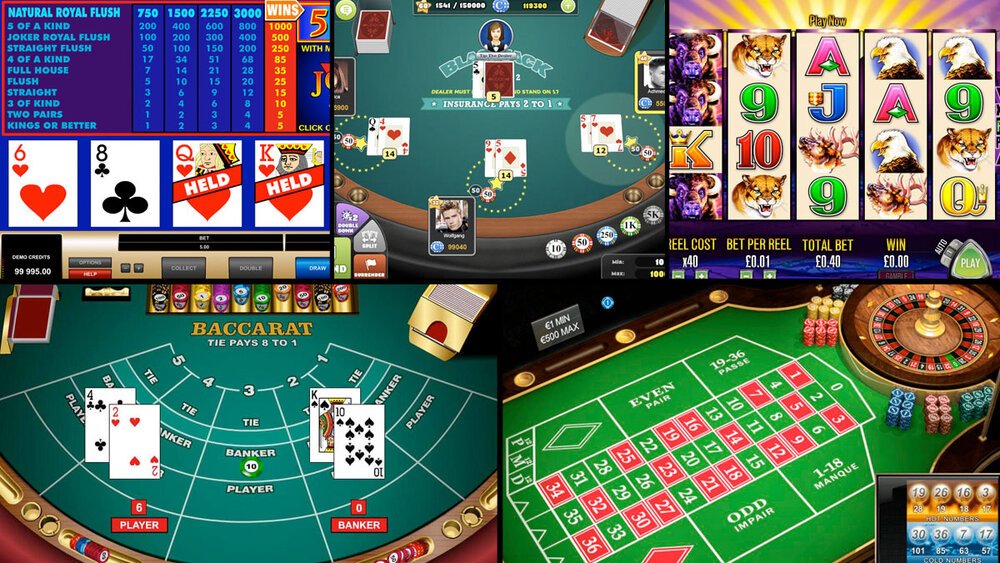 The traditional games we are all familiar with are still the most popular ones, and it's hard for a new one to take over as even those who never played a hand of poker know at least the basics of the game. Now, there are also many variations and versions of roulette and blackjack, and poker is perhaps the best example as there are over 20 variations of it, but casinos are also working hard to offer entirely new concepts, entirely new games, and rules. They are literally creating them from scratch.
Of course, there are many of them that have origins and similar rules to already existing ones, and that's perhaps the best way to describe Dragon Tiger, as it is often described as a two-card version of Baccarat. What makes Dragon Tiger so highly amusing is the fact that it is a fast, simple, and extremely exciting game. Many online casinos have Dragon Tiger in their offer, but what players really want to know is whether you can make big bucks playing it. But, before we get into specifics of the house edge in Dragon Tiger, let's first take a closer look at the rules and some of the most popular versions of this game.
The classic version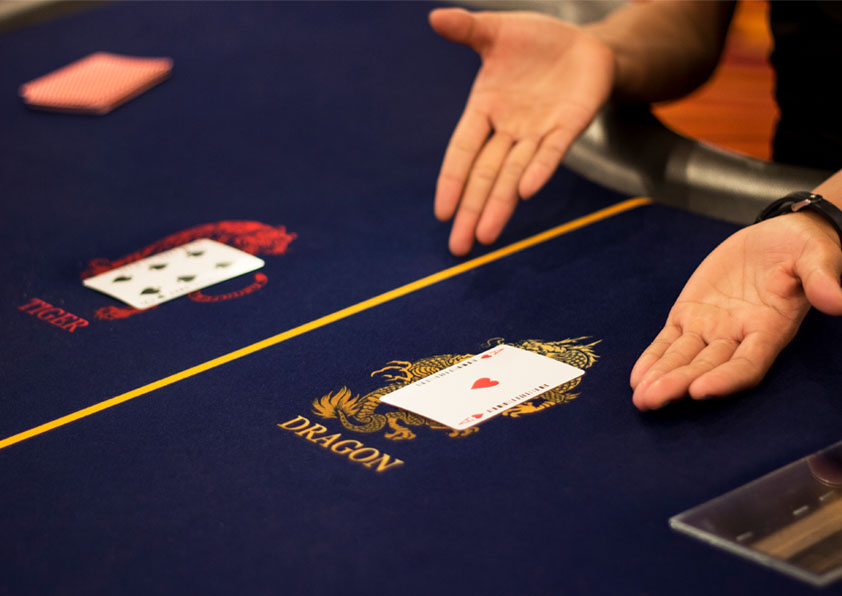 We will further describe Dragon Tiger for those people who are not familiar with it but are willing to learn more and try this amazing game. The main reason why Dragon Tiger is so popular is the simplicity of the rules, so even beginners can win some money. If you are familiar with baccarat, this is pretty much the same game, but it is played with two cards. Hence the name, the dealer draw two cards, and one of them is for the Dragon, while another one is for the Tiger.
As the player, you have a simple job, and you should guess which of them is higher and bet on it. If you are right, you will win some money, and you are ready for the next hand. It is simple like that, and there is no need to think about some complicated rules, so all you should do is enjoy the game and try to win some money. The winnings are lowered by half if it is a tie, and you get all money back if you guess the higher card. The house edge is pretty player-friendly, and it is 3.73%, which makes this game the one with the lowest house edges.
Game variations
Many will agree that the regular Dragon Tiger game is the most popular, and people love it the most, but we need to mention some of the variations. Many people are faithful to the regular version, but there are still a lot of them willing to try new things with known content, so these variations are perfect for them. There are a lot of them, and we will describe further some of the most popular ones and take a closer look at their payout rates.
There is no better choice than the Evolution Dragon Tiger game for people who love visual games. This variation has a great player-friendly layout, and people around the world are more than satisfied with it. When it comes to payout rates, we should know that when it comes to ties, it is 11:1, and for the Suited Tie, it is 50:1 that you will win that hand.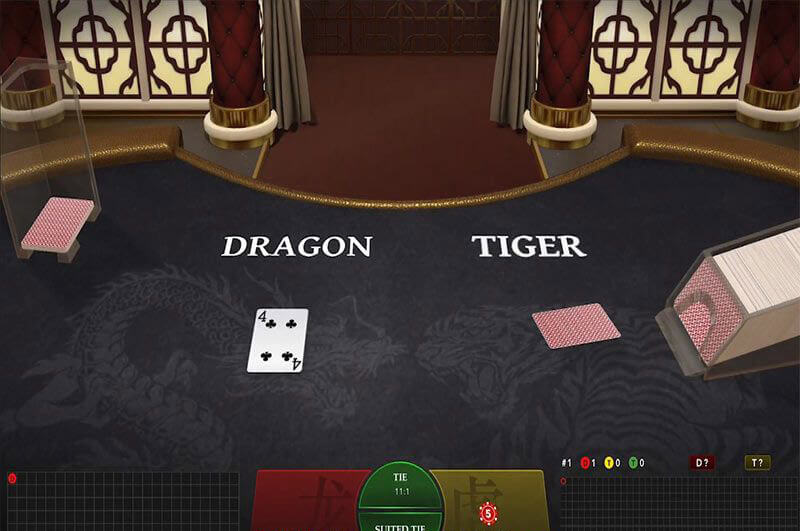 Playtech variation gives us a lower payout than Evolution, but this difference is not huge because the payout rate that Playtech gives to us is 10:1, which is still pretty high. This game is characterized by darker visuals, which become more and more popular now when all OS added the dark theme.
Ezugi is one of the Dragon Tiger variations that has the traditional layout, but it is crucial to think well before deciding to play this version. Although Ezugi looks pretty much like the classic version, its payout rate is 8:1, which is pretty lower than in the two previous versions we described, so it is crucial to think in time if this one is the best choice for you.
Perhaps the low payout rate of 3:1 is not that attractive for most people, but this game has a lot to offer.  It offers us various side-betting options that make the whole game more interesting and tempting. Besides classic odd/even and small/big bets, we can find more alternatives that make this game much more than the classic Dragon Tiger game.
The bottom line
Well, hopefully, now you get why Dragon Tiger is so attractive to new players, as it offers a unique mix of great fun, arousal, and pretty good chances to win money. Yes, the house edge can vary, but there are only a handful of casino games where you will get such good odds to win. For those who would like to get more info on this game, along with some tips, you are only one click away from getting all that. Best of luck playing Dragon Tiger, as having fun is guaranteed.